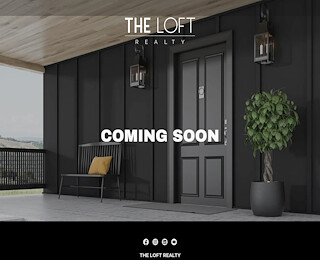 5 Rules For Selling A Home In Prince George
So you want to sell your house for the first time. This is a big step especially if you've been living in that house for a long time. The emotional and physical aspects of selling a home can be challenging. Seeing one stranger after another criticizing your house might spur up some negative emotions. You'll need self-control if you're to scale through and complete the process. There are so many mistakes you might make while selling a home in Prince George. This piece is your guide to completing a sale.
Here are 5 Rules for Selling a Home In Prince George
1) Mind the Price
It's true that the home means a lot to you. Maybe you raised your entire family there, and you feel it should be worth unimaginable millions. Well, every home has is value in the market. The last thing you want to do is set an unrealistic price. Your price needs to be in harmony with the market. If you're requesting for something that doesn't make sense, you'll have difficulty selling your home.
2) Don't Expect to Sell at the Asking Price
Smart buyers always negotiate prices. It doesn't matter how fair you think the price is, you should expect that the buyer will negotiate. They'll most likely ask for something lower. Your price should be attractive, but it should still leave room for negotiation. When buyers are allowed to negotiate, they feel they are getting good value for their property.
3) Don't Sell In The Winter
You should only sell in the winter when you don't have any other option. If not, selling in the winter is a bad idea. People hardly look for houses to buy in the winter. Even when you do find a buyer, the final selling price might not be worth the value. The competition might be lower but the price you will finally sell for will not be impressive.
4) Keep Your Emotions At Bay
You will feel all sorts of emotions when you want to sell a house. This is especially so if it has sentimental value. However, you need to combat these emotions. Consider yourself a business person to keep your emotions in check. Looking at it as nothing more than a business deal will help you stay in control.
5) You Might Need to Hire A Realtor or Might Not
You can sell your house yourself. At the same time, you can hire a realtor to get the job done. Don't make the mistake of thinking hiring an agent is compulsory. It's entirely your decision. An agent can help you set a fair price that will also be competitive. Having a middle person will also remove some of the emotions attached to the process. The agent will interact with the client personally and strike the best deal. As important as an agent is, no rule says you cannot successfully sell your home without hiring an agent. If you want to do this, you need to devote ample time to research on properties in that area. However, it is advised that you hire a real estate attorney if you will not be hiring an agent.
Selling a home in Prince George can be tasking. It takes time and patience to close a deal. In the end, everyone will be happy.
Selling A Home Prince George